SOT-89 TO-252 Low Cost Constant Current Linear LED Driver IC Chip F5111 F5112 ODM Solutions
Main Features
Made of 500V high pressure process
Output current adjustable 5-100mA
Input AC voltage 110V/220V
Support PWM dimming function
Support multiple sets of parallel use
With temperature foldback -7% / °C function
Instant on short circuit protection
Simple line and low cost
Package form SOT-89/TO-252
Suitable for filament lights, bulbs, downlights, floodlights, etc.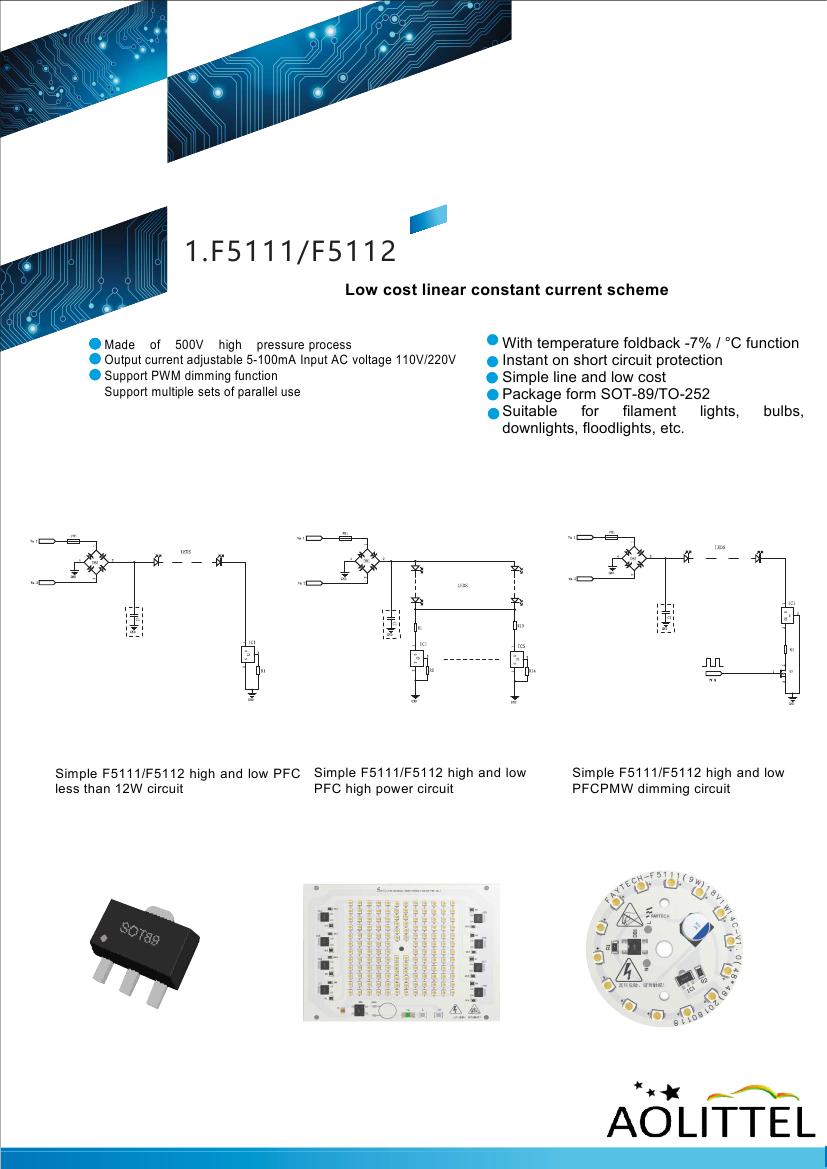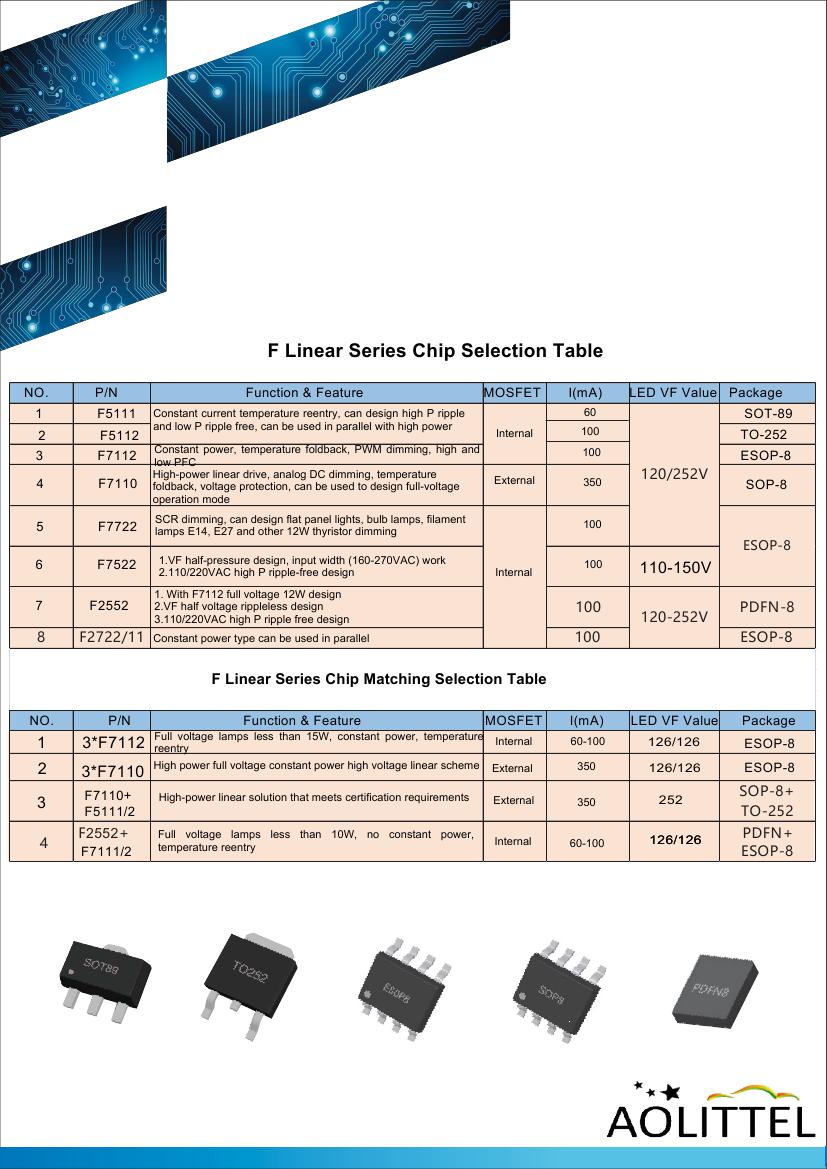 About us
AOLITTEL TECHNOLOGY CO., LTD. set up vigorous, proactive and innovative R&D and management team for professional design of LED driver chips,focusing on the development, design and application of LED driver chips. We have two R&D centers in East China and South China,Aolittel has formed strategic cooperation & Industry Alliance with the 13th Research Institute of China Electronics Technology Group Corporation, the Software Research Institute of the Chinese Academy of Sciences, the National Semiconductor Lighting Engineering R&D , also maintained close cooperation in chip development, design and technology applications. communication.
Our products focus on combination both high-reliability and cost-effective , breaking the technical barriers of the traditional linear solution, paving the way for the development of linear LED drivers in the future. In particular, new breakthroughs have been made in the field of high-end LED drivers, so that solutions that had to be solved with complex switching power supplies can now be replaced with highly reliable and cost-effective linear solutions. The technical solution to the contradiction between high power factor and no stroboscopic. At the same time, it provides full voltage input linear drive scheme, small volume and low VF value filament lamp drive scheme, wide voltage input drive scheme, high energy efficiency 110Vac/220Vac thyristor dimming drive scheme, intelligent dimming drive scheme and so on. The product power range covers from 3W to over 60W, and can also be customized for customers' special needs.
Aolittel adheres to the core values of "integrity", "professional", "innovation", "service" and "quality", and is committed to providing high-quality products and overall solutions for the LED lighting industry.