F7112*3 Full Voltage Small Power Linear Lighting Constant Power LED Driver ODM Solutions
Description
When your signage, LED scoreboards or LED horticulture design demands more flexibility, AOLITTEL offers constant power LED drivers to help solve these requirements. Constant power LED drivers offer greater operational flexibility by keeping the power constant when operating in their peak load range. This allows designers to drive the LEDs at higher current than traditional LED drivers of the same power capability. The result of this capability makes designs more efficient while also minimizing the number of models needed for various projects since their specification covers the output range of multiple traditional constant current driver models. These constant power offerings come with features such as PFC, UL8750, dimming capabilities and IP rated metal enclosures. Our LED driver experts will help you navigate through your lighting project and keep you informed of the rapidly changing LED industry's trends.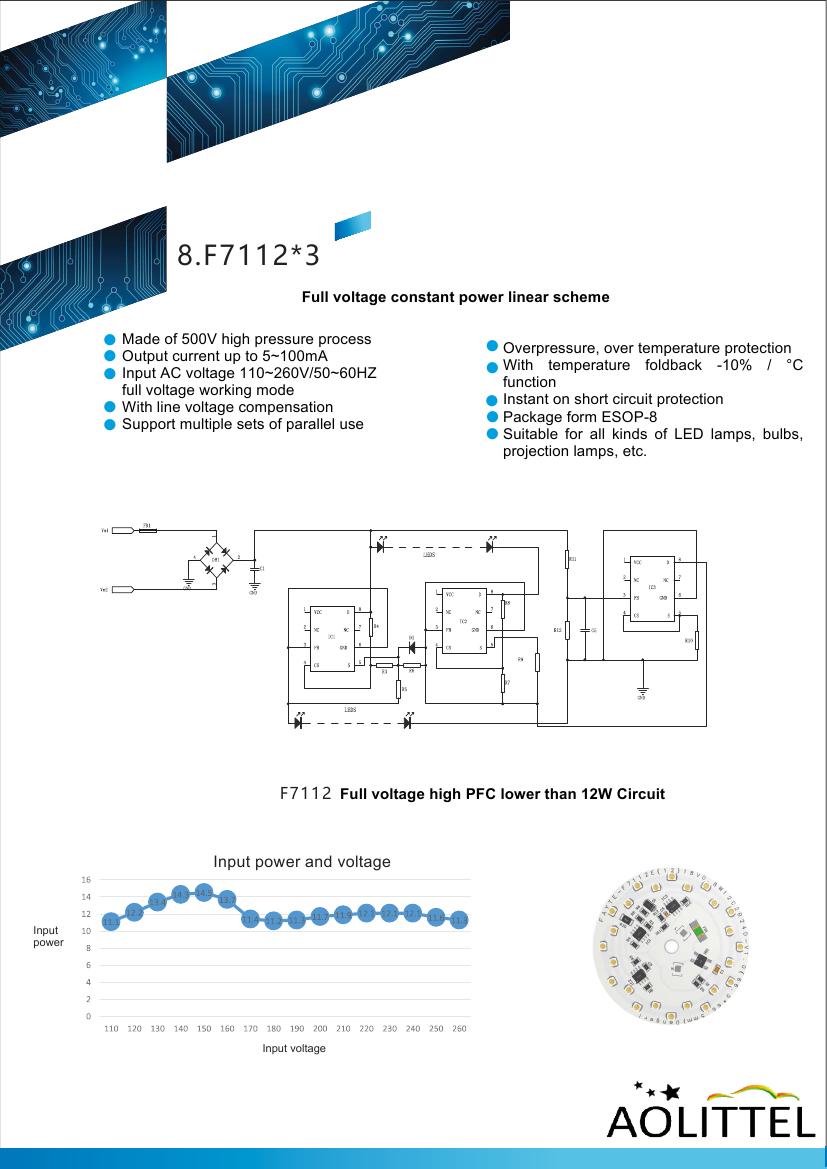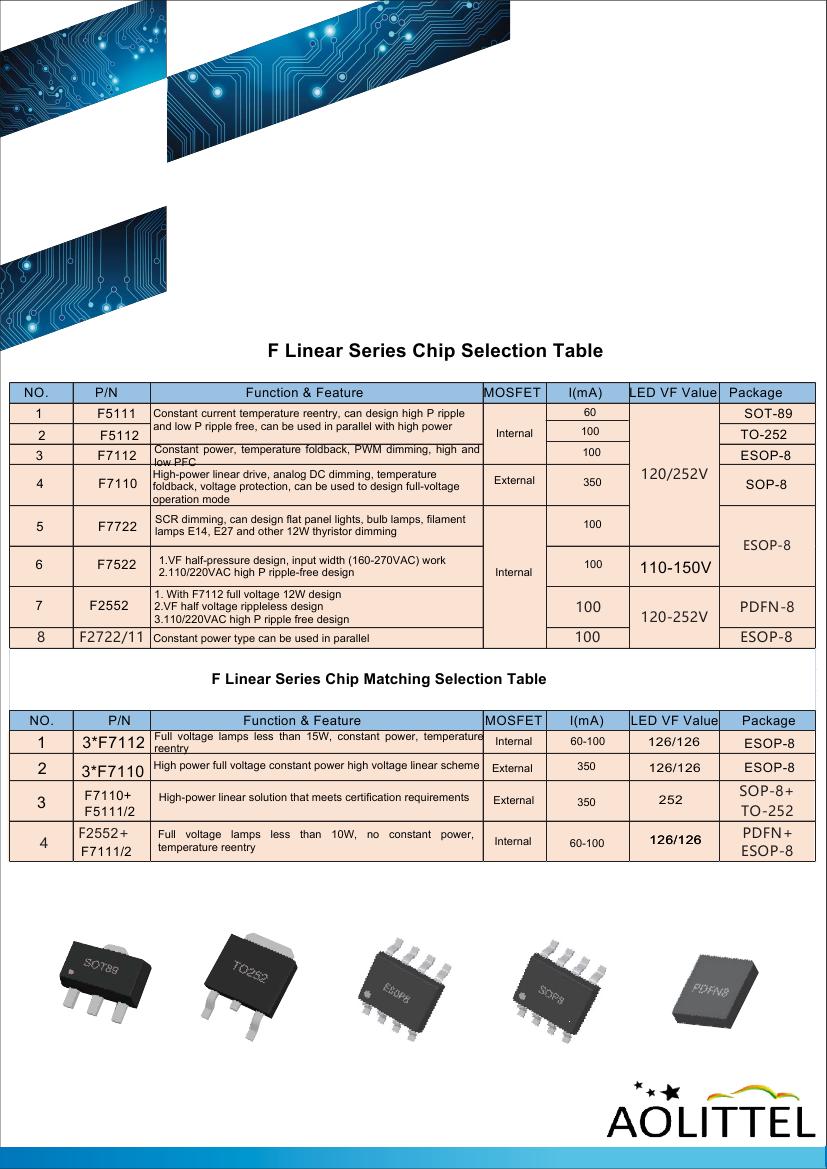 Performances
Made of 500V high pressure process
Output current up to 5~100mA
Input AC voltage 110~260V/50~60HZ full voltage working mode
With line voltage compensation
Support multiple sets of parallel use
Overpressure, over temperature protection
With temperature foldback -10% / °C function
Instant on short circuit protection
Package form ESOP-8
What is the difference between Constant Voltage and Constant Current LED Driver?
There are numerous types of drivers within the market to choose from for LED light fixtures. However, while LEDs are considered constant current driven devices, why do manufacturers offer both constant voltage and constant-current drivers for LEDs and what is the difference?
Constant Current LED Driver vs. Constant Voltage LED Driver

First, let us discuss what exactly a constant current driver is versus a constant voltage driver. A constant current power supply varies the voltage across an electronic circuit allowing the device to maintain a constant electric current. This thus ensures that, no matter the variation in voltage, the current delivered to LEDs does not change. In contrast to constant current power supplies, constant voltage drivers have a fixed voltage of 12VDC or 24VDC supplied to the circuit. Knowing these differences, however, and the fact that LEDs are considered constant current driven devices, how does one then decided between a constant current driver and a constant voltage driver for one's application?
Constant Current LED Power Supply

For many LED applications, it is desirable to utilize constant current drivers. Constant current LED drivers are ideal in that they offer designers more control for applications, providing them with the ability to design displays with almost no variation in brightness across the display.
Constant Voltage LED Power Supply

Most LEDs, however, are constructed by connecting a number of LEDs in series or parallel to form cluster or string configurations. In this case, if strings of LEDs are connected in parallel, there may be an issue in terms of trying to match the current in all the strings. Thus, an external constant-voltage driver is required. Constant voltage led power supplies are, consequently, most often used for signs for which it is not known, prior to their installation, how many LED loads there will be. Constant voltage drivers are also used in rectilinear architectural signage and designs where there are multiple LED modules connected together. While utilizing a constant voltage driver may result in a slightly less efficient overall number of lumens per watt, it enables the user to have full flexibility, for it ensures that a consistent and identical current flows through LED strings that are in parallel.